Multi-function pancake baking machine/Automatic Chapati Roti Pancake Tortilla Making Machine
Brief introduction:
This pancake making machine is used for making paste for roast duck flour cake, egg cake and various flour cakes. It can finish the press and warm up works within 0-99 seconds automatically.
It uses an electric heating heat to produce pancakes. The structure is mold production.Heating in full seal,high thermal efficiency,.For the temperature control,adopted the full digital temperature controller.All original device.
Specifications:
Name
Pancake Machine/Roti Tortilla Making Machine
Model
MG-20
MG-30
MG-40
MG-60
MG-80
Pancake diameter
160
260
360
560
760
Pancake thickness
0.4-5mm(adjustable)
Voltage
220V 50hz
Power
2.2kw
Capacity
1000pcs/h
800pcs/h
1000pcs/h
300pcs/h
300pcs/h
Temp Range
0-300ºC
Heat-up time
0-99seconds(adjustable)
Size(mm)
650*450*1350
750*630*1450
980*850*1600
1460*1200*1600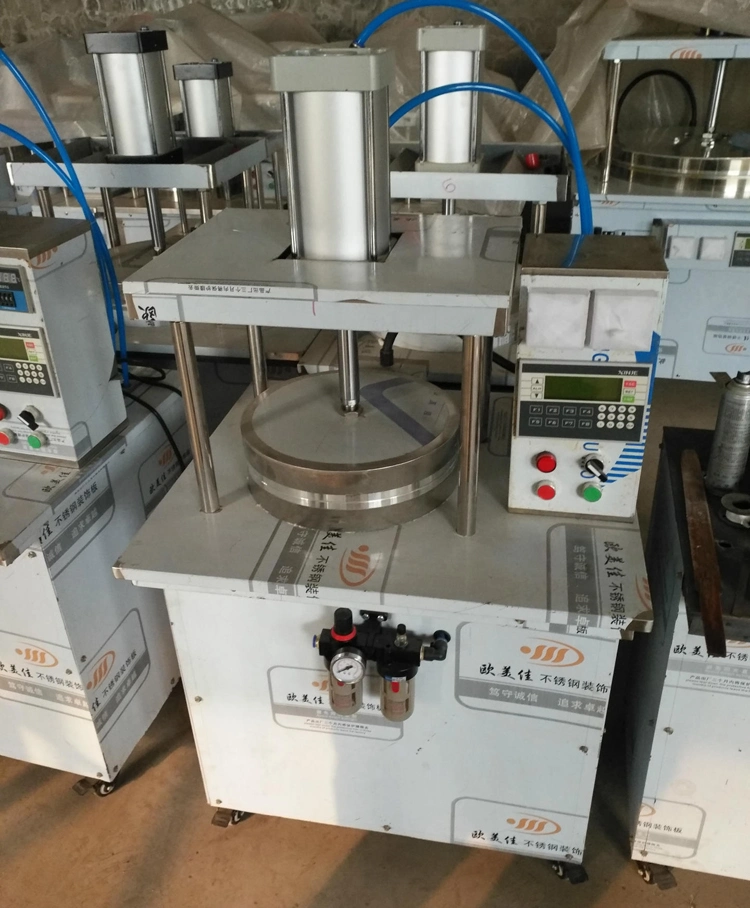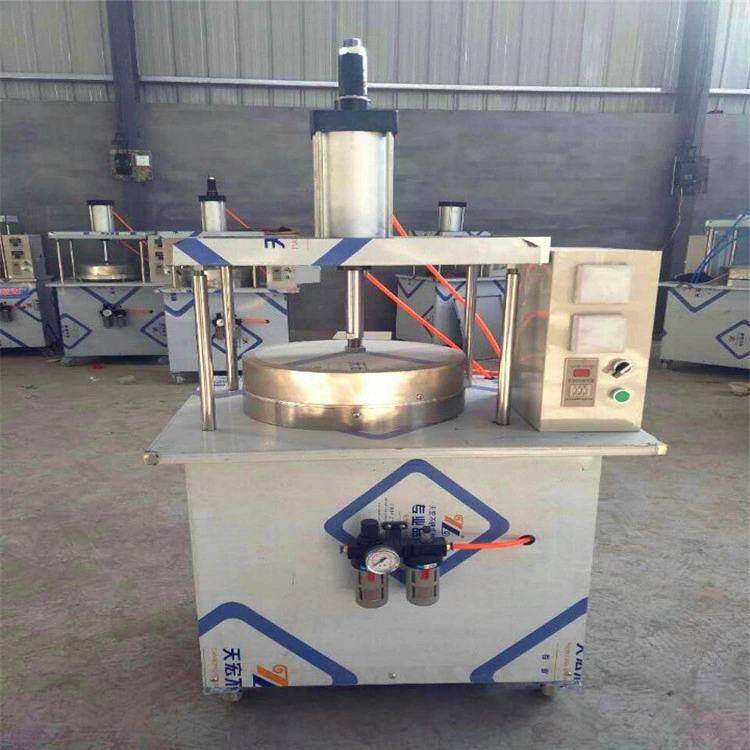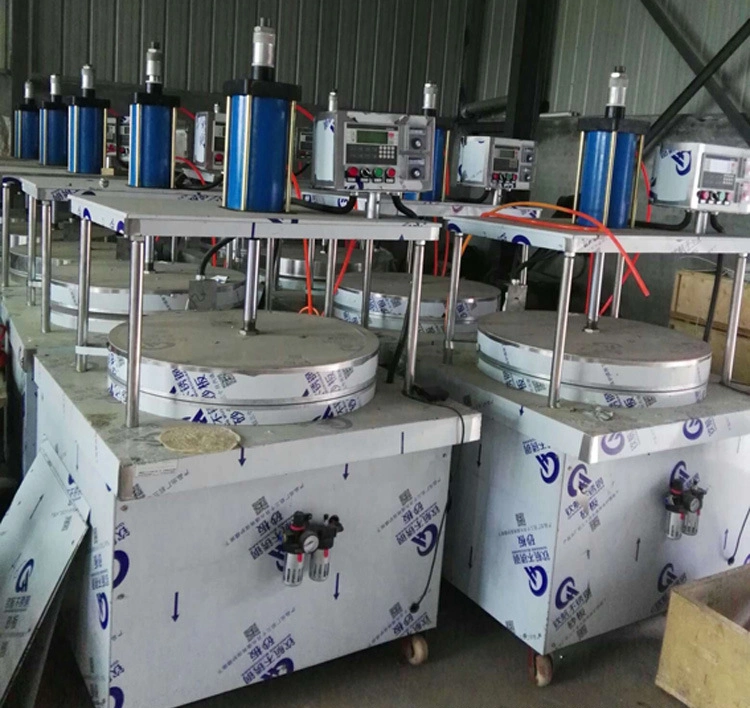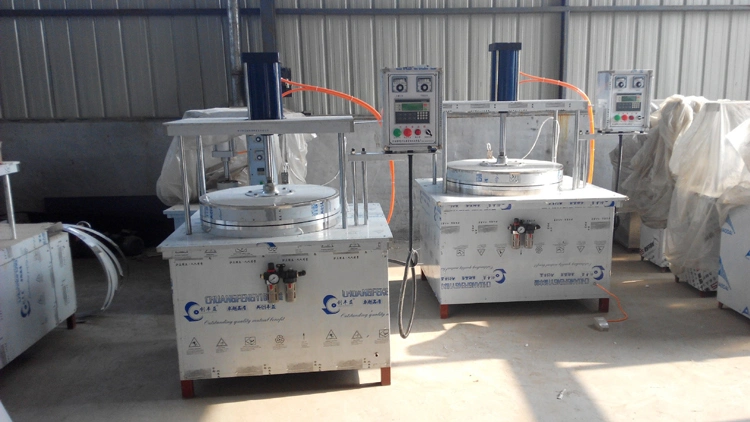 Features:
1. Heating part take full closed form of large area, high thermal efficiency;
2. In the temperature control, using full digital temperature controller, all devices using the plug-in connection, and interchangeable.performance more stable, more convenient maintenance.
3. non stick pan, release without oil, reduce the cost of production;
4. food is not greasy, significant improvement in the food color and taste;
5. reduce the oil fume, improve the working environment
Functions: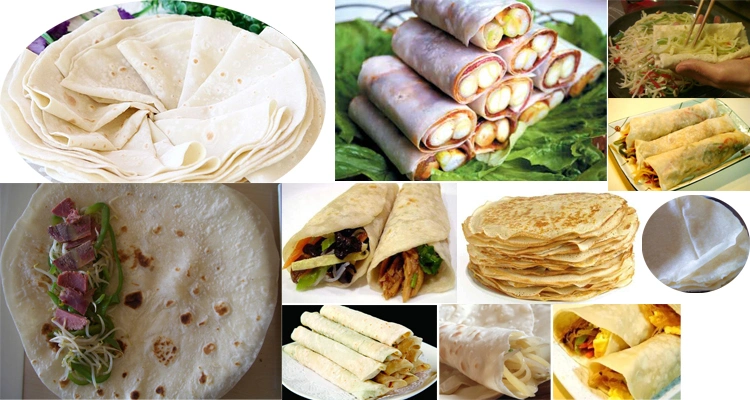 Application:
This kind of new type automatic roti tortilla making machine widely used in organs,
factories , school, hotel ,restaurants,etc food sectors.This machine can make waffle, pizza, thin bread,
pancake, roti, chapati, tortilla etc,it's very famous all of the world.
Contact: