Description:
-Model No.:J-10003E
-Dimension of the bag:480(l)*270(w)*400(H)mm
-Folded in smaller size color box:480(l)*290(w)*45(h)mm
-when you follow the route you will find it is fantacy to use the cooler bag as BBQ grill
-Production under individual brand is available, production will be finished within 60days
Included all the necessary BBQ accessories, Plus the foods and drinks, it is enough to make a wanderful outdoor picnic:
one cooler bag with dual aluminium alloy tube handles: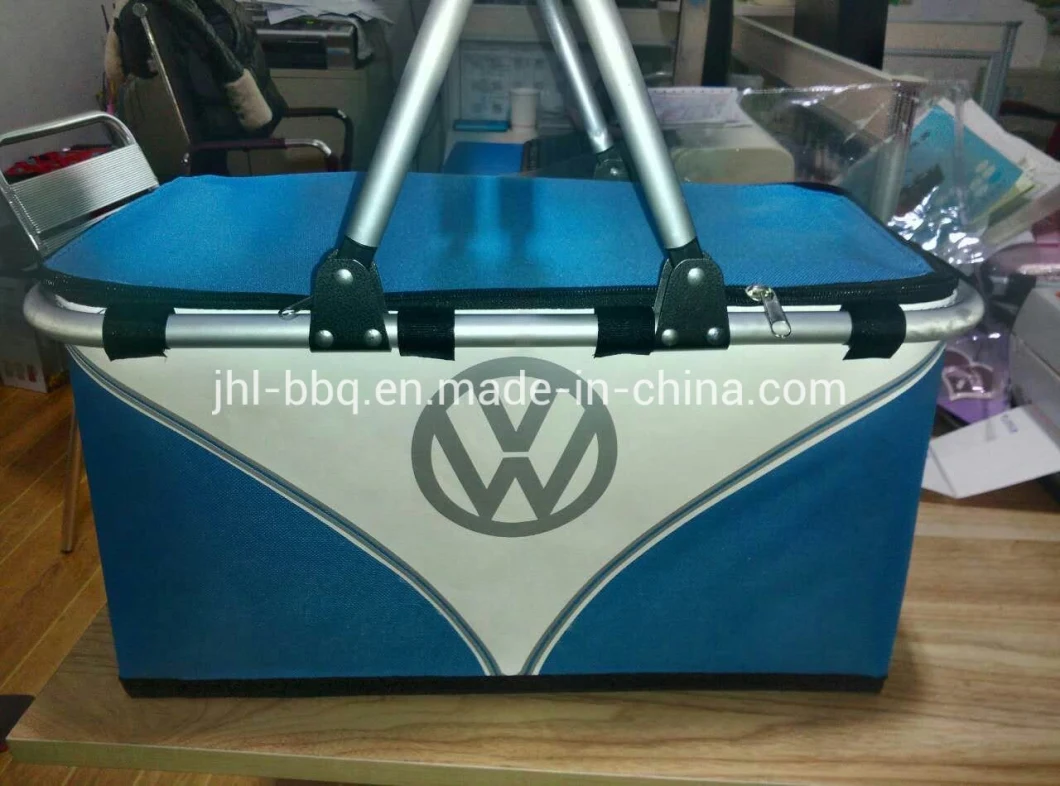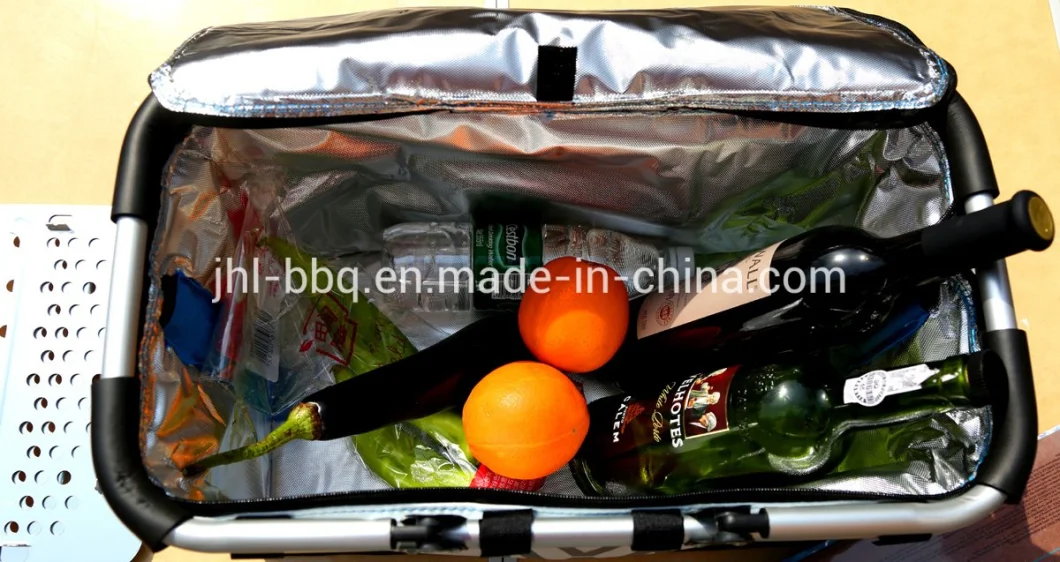 with Instant BBQ grill cartridge inside the cooler bag: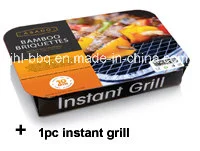 The dual handles can be turned up to become the frame and stands of instant BBQ grill cartridge. then put the instant bbq grill cartridge on the stands, like this:

you just need to pay about USD9.00 to buy it, plus your picnic foods and drinks, then can enjoy your picnic BBQ party.

The instant BBQ grill can be lighted by one match or one lit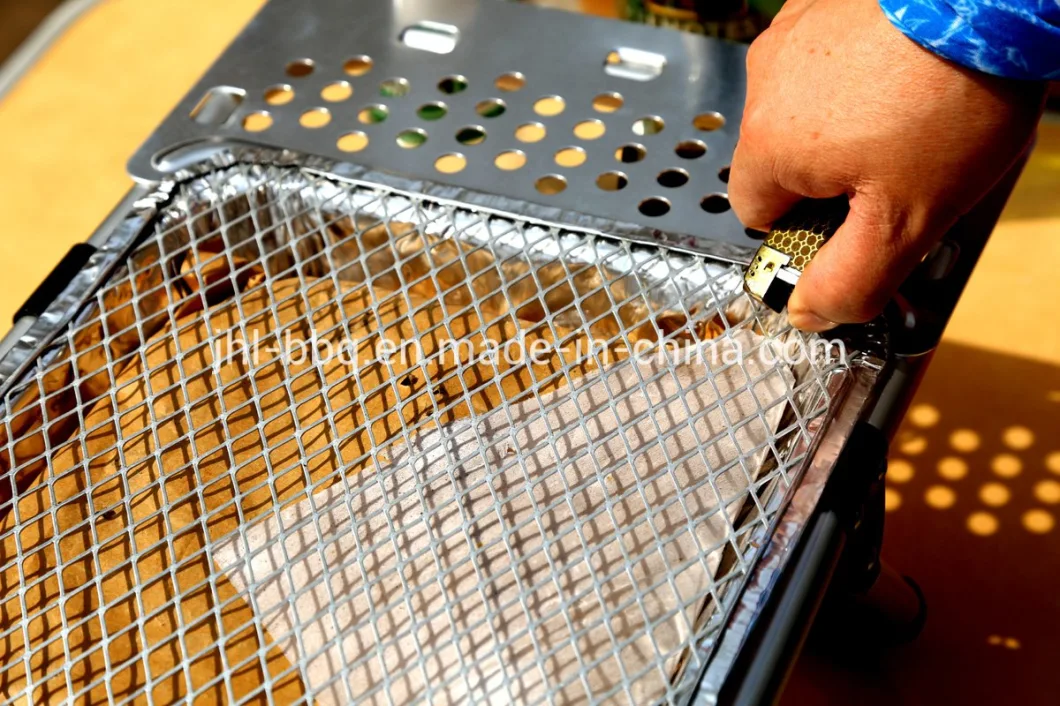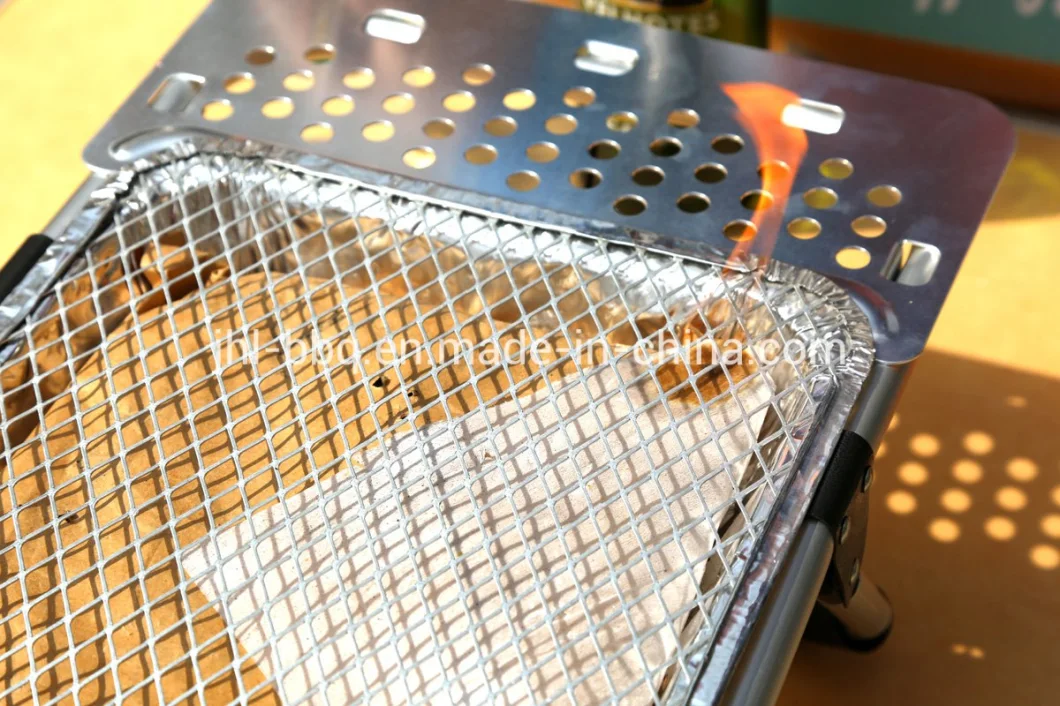 Besides the above cooler bag BBQ grill, we also provide Multi-functions BBQ grill tool named "flameboy",like this. The costs is not included in the above cooler bag BBQ grill.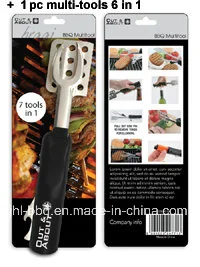 WIth JHL cooler bag BBQ grill, you will have wanderful picnic BBQ party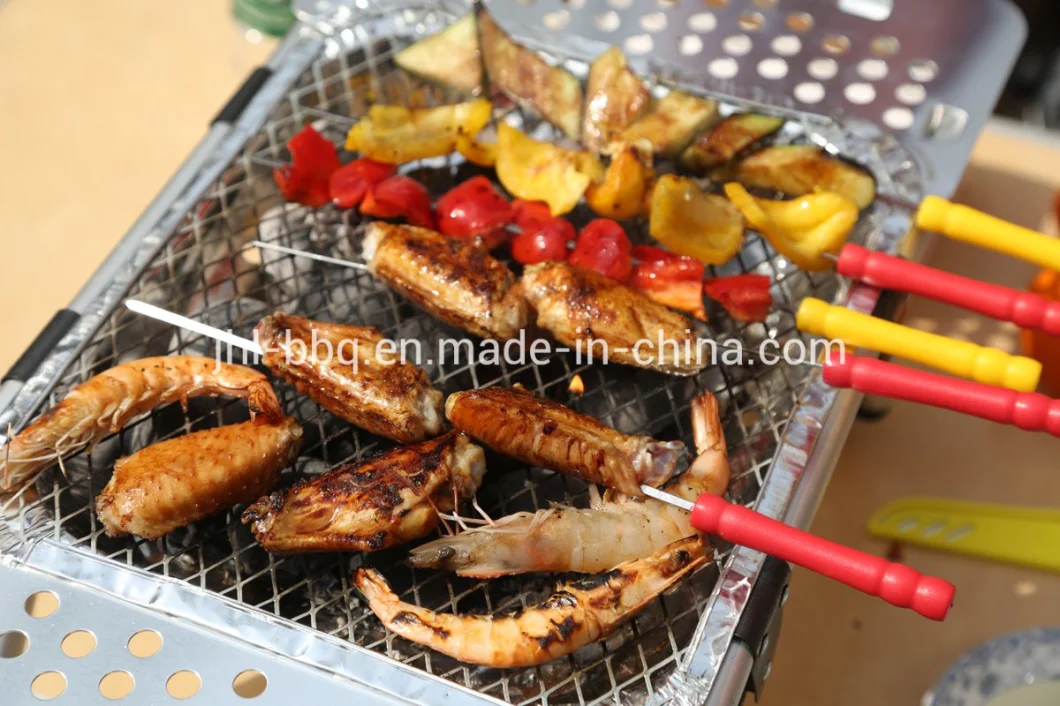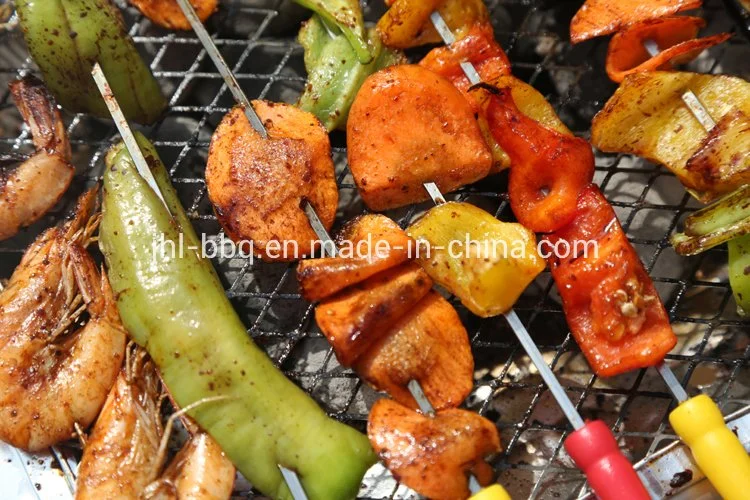 The instant BBQ grill can be lighted by one match or one lit
All you need is add the foods and drinks in the cooler bag.
Ready for been fire by 1pc match or light !!!
The disposable bbq grill with the following characters and specifications:
Description and spec.
of Disposable BBQ grill stuffed with composite charcoal:
1, Data:
A-
Volatile matter: <25%
B- Carbon Fix:<45%
C-
Sulfur:<0.2%
D- Moisture: <4%
2. Ash contents<24%
3. Size of Charcoal ball: in pillar shape, 4cm*4cm, each in 35grams around.
4. Fuel Value:5600-6100Kcal/KG
5. Material Used for the Disposable BBQ grill:
refined synthetic Charcoal
, Aluminum Foil Pan,
Hard paper surround cover and steel wire mesh(SGS certificate), steel stands
6, Packing Ways: Charcoal Ball is packed in one paper bag firstly, then put into one Aluminum foil Pan, then packed in around hard paper box with front color logo paper on the top side, Non pollution film shrinking finally. The paper bag is designed for sufficient burning of the charcoal ball.
Main Features:
-Portable: Mini size and easy Carry
-Save time: Easy installation and easy maintains
-Save money: Save shelf space and save transportation cost
-Multi-purpose BBQ Grill:
1, Normally you can use the bag go for shopping and storing the goods;
2, Add the ICE in pp bag, you can carry the foods and drinking with the cooler bag for outdoor picnic
3, You can take out the handle from the bag and put it upward on the ground, for bbq grilling
-LFGB certificate reward